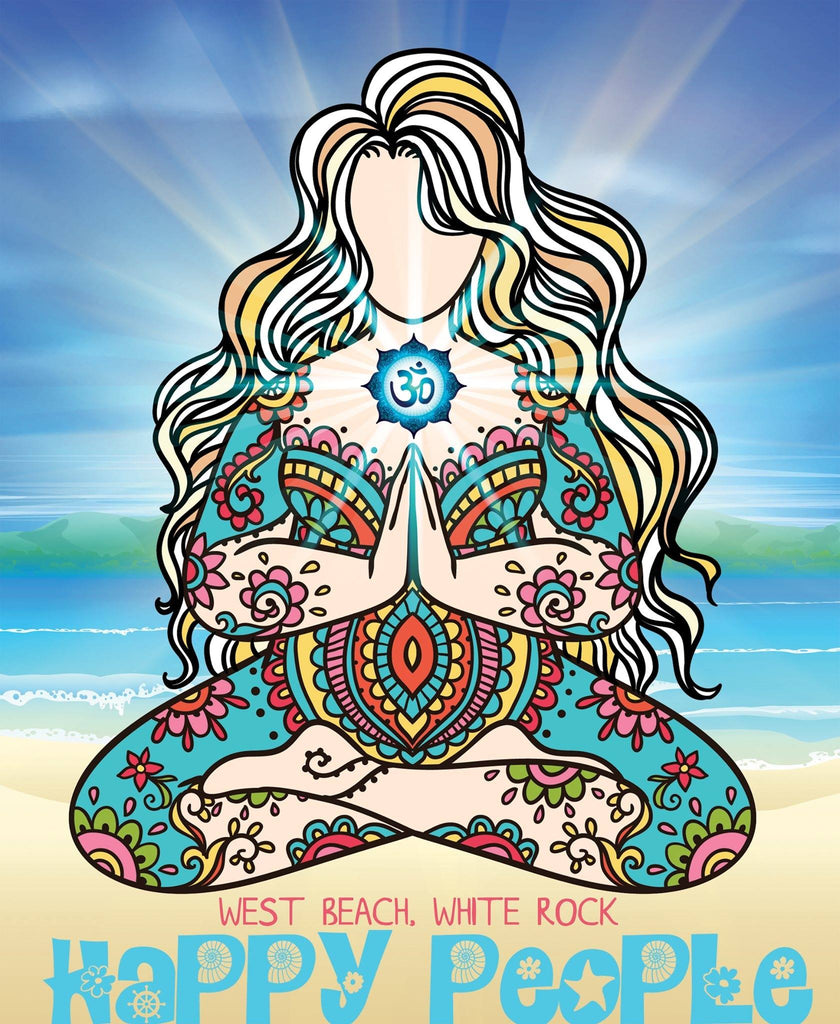 We are all Made from Light. Light is inside us!
ABOUT SHOP. Why Bella's miracle Shop so miraculously miracle? :)
Business owners
I will do a little introduction just to know each other more:)
My name is Bella Shanti  and I'm the owner of our 2 shops "Happy People Shop" & "Bella's Miracle Shop"
I'm a karma healer, meditation teacher, clairvoyant, Lightworker, I love to answer all your questions about stones, magic, consciousness, meaning of life, universe and everything.  We value unconditional Love, awareness, acceptance, life with joy of creation.
I was working as clairvoyant and karma healer for more than 10 years, have done hundreds of readings and Akashic records sessions. In the past I have been working as teacher of "Easy way to live and be Happy" and karma healer in my own online "Heaven" school of harmonious development of consciousness. My education included Course of "Meditation with higher self", "infinity", "Opening of the heart", "Gates of Death" and development of psychic abilities at "Planes of Reality" school of magic in St Petersburg, Russia. I went to "Mankind Enlightenment Love" course of energy healing using a method developed by master Luong Minh Dang in Toronto and have certificate of Completion. For more than 5 years I Studied Kabbalah tradition and all kinds of Practice Magic, Energy healing, Karma healing, Meditations, Vison work, spiritual traditions and energy healing, Astral Projections and so much more during my education at "Atlantis" School of Magic, St. Petersburg Russia.
Now i am just spiritual artist and stores owner, but…my stores are full of miracles :)   💗
Tashi delek

Удачи на Пути
Bella Shanti and Oleg Berezhnov
History
Established in 2011 in Toronto, Ontario. I first started on-line shop for Russian speaking people from around the world in 2011 and I have been happily working for 4 years, but I also always wanted to communicate with people "for real" :) All my life I had one big dream about living close to the ocean and in April 2015 we moved from Toronto ON to the White Rock BC (Vancouver area) on the West Coast of Canada, and set up our first
BELLA'S MIRACLE SHOP
right on the Pacific ocean beach.
Now it is a family owned business, which includes White Rock BC
"Heppy People Shop by Bella's miracle Shop"
and "Bella's Miracle Shop" in South Surrey.  Our online store www.bellasmiracleshop.com is work in progress right now, we are adding new items slowly.
In our beachfront and Surrey stores we have 15000+ items from around the World, and new arrivals adding EVERY DAY!
Please FOLLOW US to see all new SALES, PROMOTIONS, NEW products on  INSTAGRAM page

 @Bellas_miracle_shop 

and our Facebook pages

Happy People and Bella's Miracle Shop  
About



Feel ultra spiritual lately? :) Noticed some addiction with crystals? Our miracle store is for you!
Namaste:)
In our shop You will find peaceful and spiritual atmosphere full of  happy colors, with lovely music, and air with entrancing deliciously scent of the ocean and calming incense.
Feel ultra spiritual lately?
Noticed some addiction with crystals? :)
My miracle store is for you!
❤ Esoteric, spiritual, magic, New Age items
❤ Metaphysical tools for energy practices, carved stones, healing magic wands, tools for psychics and healers.
❤ HUGE COLLECTION OF STONES AND CRYSTALS tumbled, rough, big mineral specimens, gems and rocks from different countries. One of the largest variety in BC!
❤ Rare high vibe stones and crystals of New Era.
❤ Talismans from different traditions. Artifacts.
❤ HUGE selection of silver JEWELRY with powerful big natural stones, bracelets, rings, pendant's, earrings!
❤ Incense from Nepal and India, healing incense, local and California White Sage, resin incense, burners, organic made in Canada essential oils.
❤ Runes, skulls, prayer mala beads, Buddhist ritual items, Tibetan talismans.
❤ Spiritual and Nautical home decor, banners, stickers, bedspreads, macrame wall hangings, dream catchers, mandala tapestry and blankets with Gods and Goddess, OM, mantras, Tree of Life, magic symbols.
❤ Hand made colorful BOHO clothes from Italy, Nepal, Canada, India, Thailand, Bali, tie dye dresse, pants, leggings, cotton, linen, vacation/beach BOHO clothing, PLUS SIZES!
Healing Crystals. Jewelry. Boho & Nautical home decor. Spiritual decor & Gifts. Meditation products. Metaphysical Books, Tarot. Incense. Candles. European natural tea and sweets. We always have BIG collection of Natural & colorful women's clothing including Tie Dye, Bohemian, Vacation & Cruise, beach clothing, unusual amazing hand made fashion, PLUS SIZE women's clothing, cool stylish winter and Fall clothing as well from Italy, India, Nepal, Canada, USA, Spain, France ectr. 
Bella's Miracle Shops are the best place to buy Gifts for Your Soul!
We bring the World to You!
Happiness is a choice ♥ 
We currently have 2 retail locations "Bella's Miracle Shop" in Surrey, BC and "Happy People Shop" in White Rock, BC, Vancouver area in

beautiful

 British Columbia on Canadian West Coast.
WE OPENED OUR SECOND "BELLA'S MIRACLE SHOP" IN SOUTH SURREY BC AT MORGAN CROSSING SHOPPING MALL IN JULY 2020. Store Located Between Chipotle and Mink Chocolates 1 min walk from Thrifty Foods 
Phone +1 (604) 535-6646
Address: Unit 108 15775 Croydon Dr, Morgan Crossing Shopping Mall, Surrey BC V3S 2L6 CANADA
Jewelry, new age, metaphysical and Meditation supplies, healing crystals and rare high-vibration healing stones, tools for healers, Spiritual Books, Tarot & Oracle cards, hand made colorful Boho, Tie Dye and Plus Size Clothing from Canada and many other countries, rare artifacts, incense, Sage, Palo Santo, Organic essential oils, unique gifts, spiritual, nautical & BOHO home décor, Natural Tea and ALWAYS something You can't even imagine!
Open since June 2015, established in Toronto ON in 2011.  Visit our metaphysical, crystal stores in White Rock BC and Surrey BC! 🙏 💖
We bring the World to You!
You can check our Instagram page even if you don't have Instagram account, just push on Logo. 
#whiterock #vancouver #burnabybc #deltabc #whiterockbeach #goodvibe #blain #bellingham #newwest #kitsilano #victoriabc #vancity #mandala #meditation #bohohome #spiritualhome #gifts #jewelry #stones #crystals #vancouvershopping #whiterockshopping #surreyshopping #latehours #giftshop crystal #crystalstore boho clothing buy surrey, plus size clothing buy surrey white rock bc, beack clothing buy surrey bc, beach dress buy surrey bc, tie dye clothing buy surrey bc, vacation clothing buy surrey bc, white rock bc, store bellingham blaine boho clothing, Buddha crystal store surrey, crystal store vancouver,  delta bc, fairy, flower of life hamsa, surrey bc buy mandala tapestry blanket, metaphysical store surrey, metaphysical store vancouver, moonstone bracelet, moonstone necklace, natural stones jewelry, silver jewelry, spiritual surrey bc, buy crystals stones vancity, white rockbeach, metaphysical crystal rock stones store in white rock, buy incense in surrey bc, buy incense white rock bc, buy incense richmond, buy essential oils surrey bc, buy white california sage surrey bc